iStyle Avatar Maker
The ultimate Avatar builder, featuring hairstyles, accessories, emotions, clothing and new color swapping.
Download & save your avatars right away in the browser! Also get all art sets with the Portable Standalone version for Windows PC.
This is an Unity-powered expansion of the GetAvataaars.com character generator by Pablo Stanley and Fang-Pen Lin with new features and art. (Free for commercial and personal use).
Share your style with @iStyleAvatars on Twitter and at iStyleAvatarMaker.com.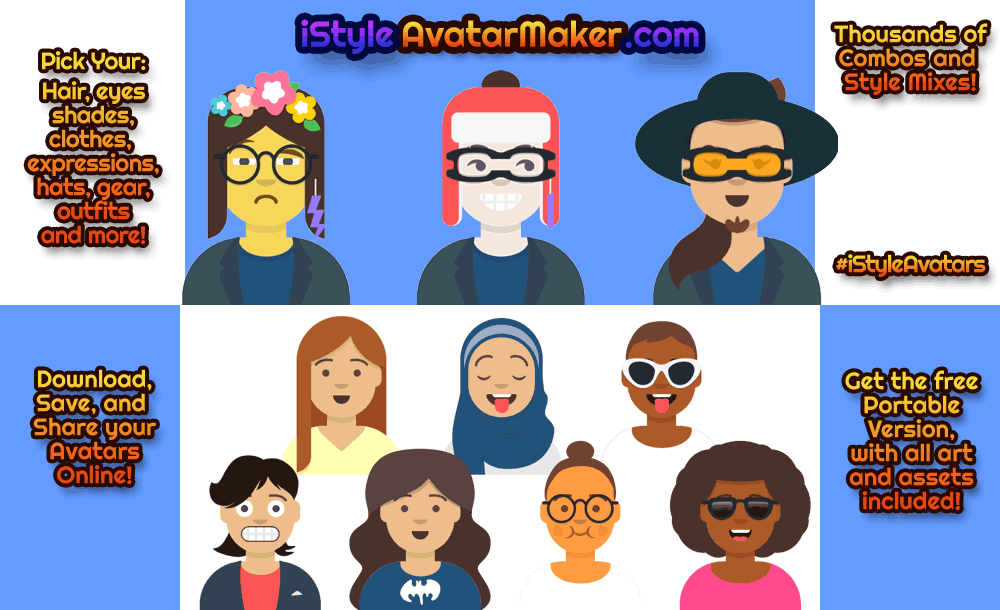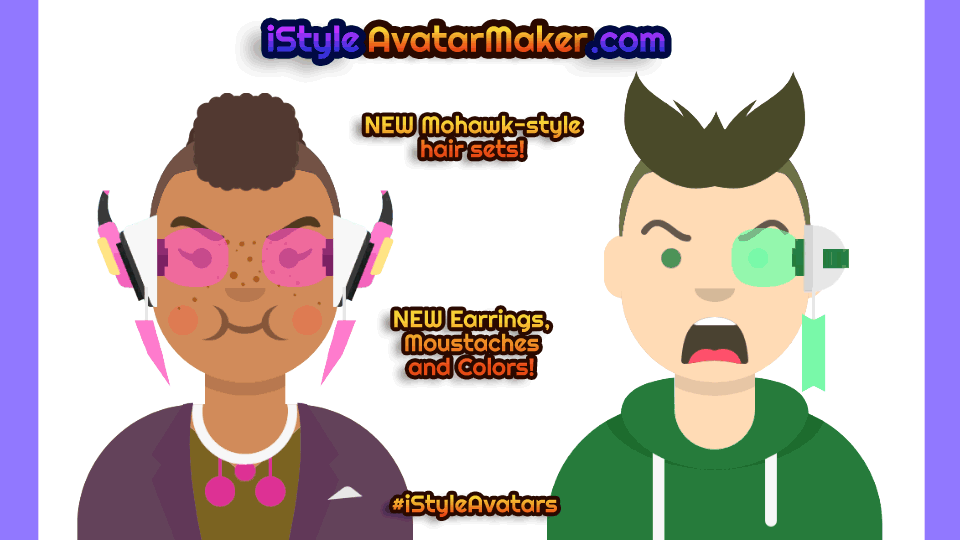 Download
Download
iStyleAvatars_Game&Assets_Portable.zip
25 MB